TGS Indie Game: Digital Crafter – Meme Fighting Games Got Serious
〔2022-04-21〕
By Han Liu on Apr. 21, 2022
From the creator of Fight of Gods and Fight of Animals, the Taiwanese indie game developer Digital Crafter will soon release another classic fighting game –Fight of Steel: Infinity Warrior
The Maker behind a Series of Fighting Games
Digital Crafter is well-known for making fun and challengeable fighting game even since its first entry "Fight of Gods" in 2017. The game invites players to join a classic 1 on 1 fight with gods in various religions and mythical figures from around the globe. You can literately choose Santa and have your friend pick up Buddha and have a good fight. It's meant to be fun, full of memes, easy to learn but hard to master, and it has succeeded on its all aspiration.
The Success Continues with Even More Joy
The second entry from Digital Crafter is "Fight of Animals" released in 2019. The game follows the same flair and pattern as "Fight of Gods" – fun, full of memes, easy to learn but hard to master. The center of the spotlight switched from gods and mythical figures to a dozen of comical, cute, funny-looking animals. The combat system is also hugely improved in Fight of Animals, making it a game that makes people chuckle but also brings them the true hardcore fighting experience.
Following the success of Fight of Animals, a standalone expansion "Fight of Animals: Arena" was released in 2020. The entry supports up to 4 players in the arena locally or through the internet, making it one of the most fun game to play on the couch in the living room with your family and friends.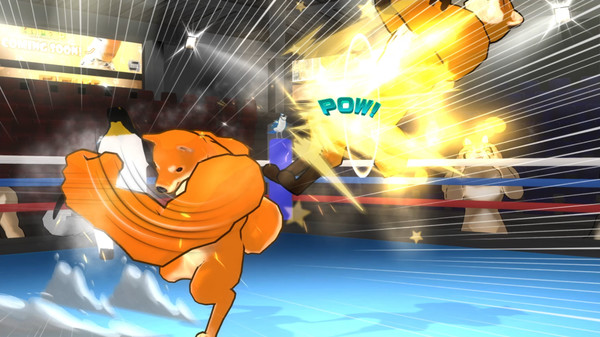 Digital Crafter's Latest Entry - Fight of Steel: Infinity Warrior Coming Up in 2022
The latest entry from Digital Crafter, "Fight of Steel: Infinity Warrior," will be released in unknown date in 2022. This time, the backdrop of the game will be set in the distant future with a storyline and a complete worldview and factions behind the game. Player will be able to grow with the in-game character and acquire new chips and customizations, and explore unlimited combo combinations in the progress. The essential rollback netcode that was highly praised in previous titles will also be featured in the latest entry.