TGS Indie Game: Dungeon Munchies – You are what you eat, literately
〔2022-07-12〕
By Han Liu on July 12, 2022
In TGS Indie Game Special today, we're looking into another unique indie game that made its presentation in Taipei Game Show. This is the well-known platformer with tons of memes and jokes and a gameplay that satisfies every side-scroller lover – Dungeon Munchies.
A game packed with memes
Dungeon Munchies is made by another talented Taiwanese developer – maJAJa. The studio's name comes from an extremely popular meme among Taiwanese millennials, which is just a silly sound and means absolutely nothing. With a studio named like that, you can only imagine what the game would look like. Dungeon Munchies made their entry in 2019, and has received tons of overwhelmingly positive reviews on Steam ever since. It's a pixel-art singleplayer side-scroller, where you'll be playing as a starving zombie in a huge underground complex, trying to feed yourself and trying to get out.
You are what you eat…literately
One of the game's distinguished mechanics is that you don't get "level ups" as you usually do in side-scroller RPGs. Instead, you will slay the monsters in the dungeon, and then cook them for a delicious meal, and yeah… eat them to acquire special abilities. The game allows players to combine different special abilities in order to create a unique combat style that best suits the player's playstyle or the combat scenario. Of course, no combat will ever be victorious without a proper weapon. Players will be able to craft all kinds of weapons out of the materials that are not edible, and wield the weapon with their own set of combat abilities. The playability behind this is unlimited. The best thing is that an undead chef will kindly guide you through the beginning of the game and help you get familiarized with the mechanics, so that you don't have to ever worry about getting overwhelmed by the process.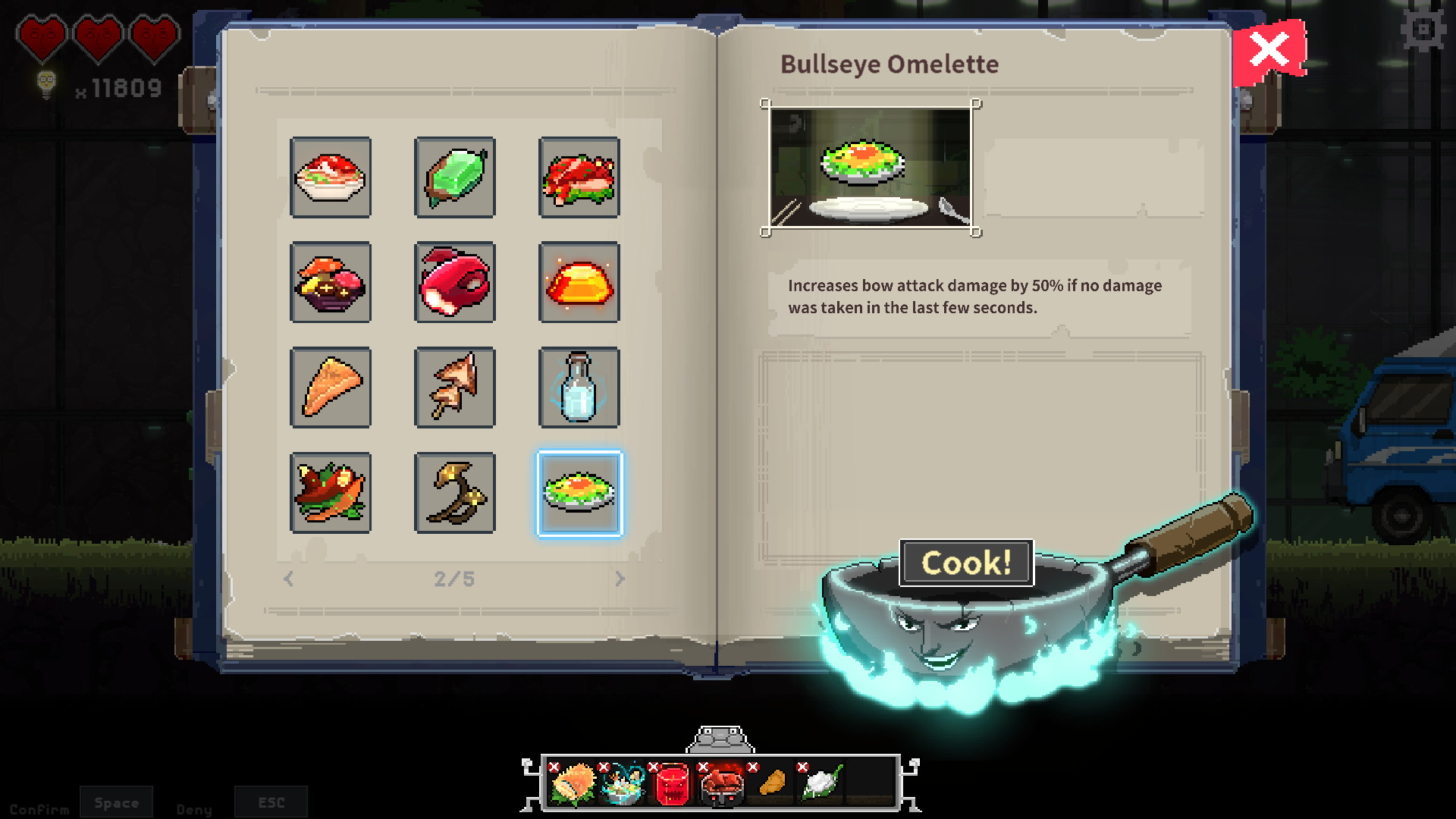 The freedom that every gamer wishes to have
Another thing that stands out is the freedom players have in the game. I'm not talking about the kind of freedom of a humungous open world where you can walk around and take on quests, side quests, and meet strangers who give you a hundred more quests which plays exactly like the previous 20 quests… to unlock super ultimate platinum ultra rare big guns and stuff… I'm talking about the freedom of a game that enables players to enjoy the process completely to their own liking.
For those who enjoy every combat encounters and like to spend hours to develop sets of combat playstyles, the platformer delivers top-notch combat fluency and smooth controls, making the process extremely enjoyable and full of fun. For role-players who want to immerse themselves into the world and explore the story, they will find every character has a thick personality and is always fun to talk to. There are no walls of words that screws up the flow of an action side-scroller. Every character gets straight to the point, and doesn't give you loads of crap that you just really don't care. The story is very well-written and gets really fascinating as it unfolds through these interesting characters. You'll quick to find that you really want to know what happens next. A game that delivers fun and depth regardless of the way that players choose to experience it… that's the kind of freedom I'm talking about.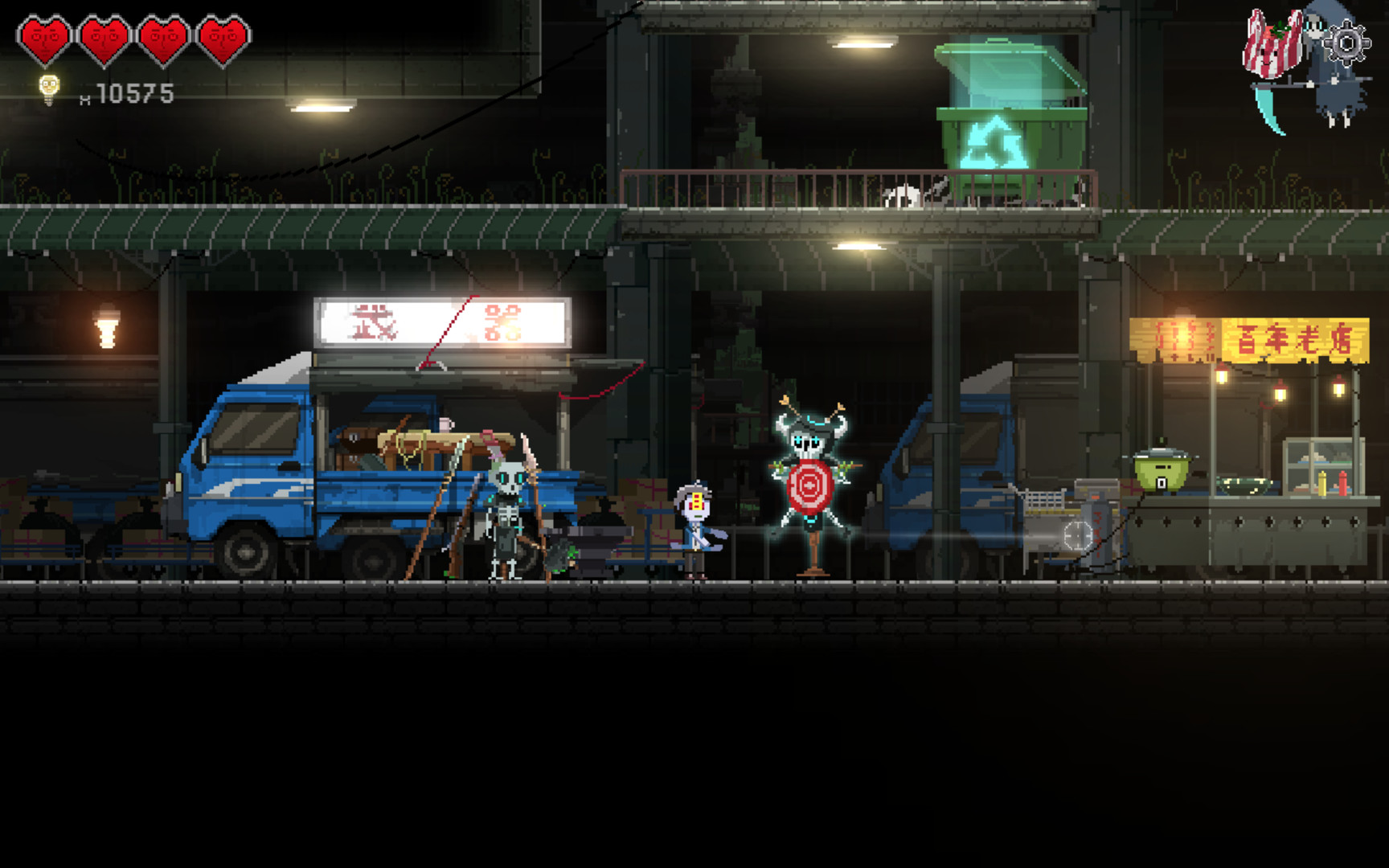 Dungeon Munchies is all in all a wonderful 2D side-scroller classic. If you enjoy hilarious jokes and memes, amazing combats, a great story, and a game that has its own characters, Dungeon Munchies is definitely a must have among your indie game collection. It's fully English localized so don't worry about not getting the jokes.
Dungeon Munchies (@DungeonMunchies) Twitter | Dungeon Munchies Facebook | Dungeon Munchies Steam Page